A seaplane is a powered fixed-wing aircraft capable of taking off and landing (alighting) on water. The use of seaplanes gradually tapered off after World War II, partially because of the investments in airports during the war.
First-ever Seaplane Service in Gujarat
The seaplane service will be launched between the Sabarmati riverfront and the Statue of Unity
PM Modi will take the official inaugural flight on October 31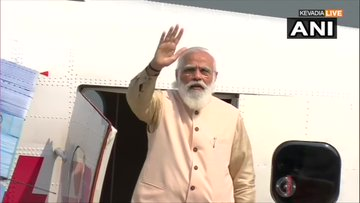 Seaplane service in Gujarat to provide air-connectivity from Sabarmati Riverfront in Ahmedabad to Statue of Unity in Kevadia in Gujarat has been opened for the public. On 31 October,
inaugurated the service to mark the 146th birth anniversary of Sardar Vallabhbhai Patel - First Home Minister of Independent India. So, now tourists arriving in Gujarat from various parts of the world have the option to fly onboard a seaplane from Ahmedabad.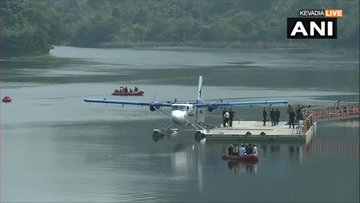 Distance between Ahmedabad and Kevadia
The aerial distance between Ahmedabad and Kevadia is around 220 kilometres. The seaplane will take about 45 minutes to cover the distance.
Ticket price for seaplane service
The Twin Otter 300 seaplane leased by Spicejet will be able to accommodate 14 passengers at the cost of ₹1500 per person but the price will be changed as per demand just like normal Air Plane Flight Tickets. Ticket price would be around ₹1500 per person as per sources. It may vary based on demand and flow of the tourists.